When considering upscale Bronxville Village real estate, many people dream of having the perfect home. With expert real estate agents like
Sheila Stoltz
involved in this market, it is not hard to imagine that dream becoming actualized. Bronxville Village offers potential buyers the opportunity to live in lavish homes while also providing them with the benefits of its prime location in the form of top-rated private schools and beautiful parks. Having extensive history and experience in the Bronxville Village real estate market, Stoltz succeeds in connecting buyers to their dream homes.
However, in order to sell these homes and this lifestyle, the inside must replicate the magic of the exterior and the
Village of Bronxville
feeling. Homes in Bronxville Village typically offer long driveways leading up to a secluded home with porches and beautiful big windows. Located in Westchester, this village encapsulates the delightful welcoming community feel while also upholding the value of home privacy. With Bronxville Village homes having outstanding exterior presences, the interiors of these homes should be decorated in utter perfection to bring in buyers. Fine art, neutral colors, and an atmosphere that encourages potential buyers to truly see themselves living in this home and making it their own are a few places to start.
Tip #1: Don't just sell the home, sell the dream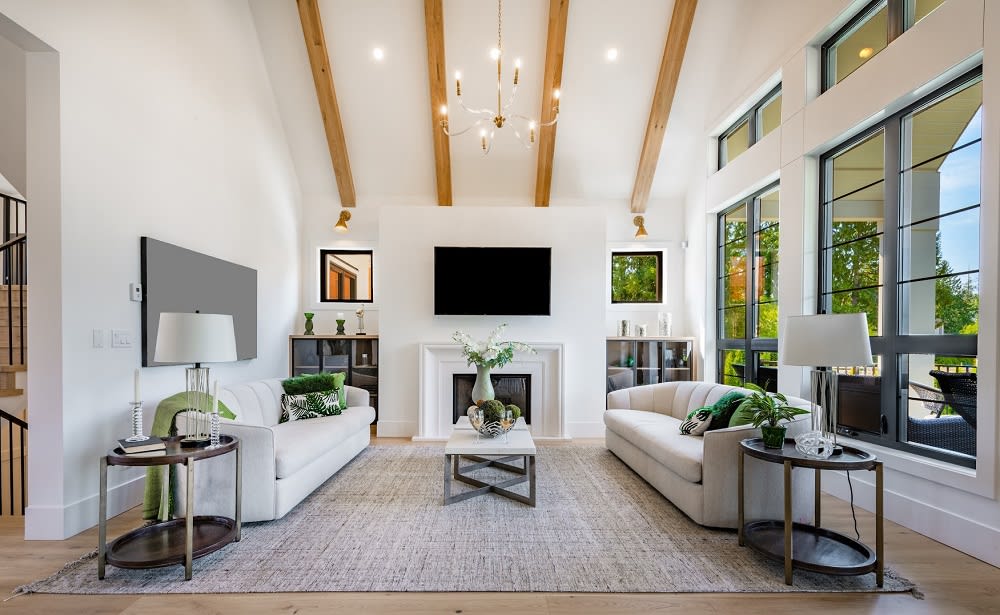 When it comes to staging a home, it is important to understand who you are setting the scene for. Considering the upscale lifestyle that follows Bronxville Village real estate, one must truly understand how to match this ideology. Focus on each room serving as an individual oasis: the dining room should offer soft lighting, a chandelier or other eloquent ceiling fixture, and a table that provides not only adequate seating but also intimate seating with a view. Simplicity always allows for the mind to complete the image without it being overwhelmed. Luxury furniture, selective fixtures, and an emphasis on lighting in each room will contribute to a warm atmosphere. In unison with Bronxville Village real estate attracting buyers based on its prime location and being one of the best places to raise children in New York, adhering to this demand is a guaranteed sale. When staging the rooms, it is important to consider the potential buyers who will be touring the home: those seeking an indulgence in upscale life in Bronxville and those with rather intense careers hoping to settle down and start a family. Other areas in Bronxville, including Bronxville PO, also remain popular areas for potential families seeking the perfect Colonial home with fields of grass and flowers by the driveway and a lap pool in the backyard. Bronxville serves as an oasis from the heart of downtown city life, and in order to allow buyers to truly imagine themselves initiating the next part of their lives, the staging must enable them to do so.
One of the most enticing aspects of Bronxville Village real estate is the simplicity of the homes. Because the surrounding area provides enough exposure to the beautiful natural world, staging the interior of these grand homes should consist of neutral yet bright colors, minimalistic furniture and features, and warm touches of life. Plants, emphasis on natural light coming in through the windows, and comfortability presented in the staging will curate an environment that welcomes potential buyers and allows them to truly see themselves moving into the home.
Tip #2: The not so "minor" details
When staging a luxury home, the most important aspect to not overlook is the details: fixtures,
furniture
, and fundamentals. Every little detail of a room is magnified when it is being looked at in the eyes of someone imagining themselves inhabiting that space. Being selective about the type of furniture, rugs, and accent tables for living rooms is important, and to do so, it is crucial to understand the community of buyers who will be looking into this home. Choose unique furniture and artwork that provides the beginning of an image of what life would be like in this space while also allowing buyers to finish it themselves.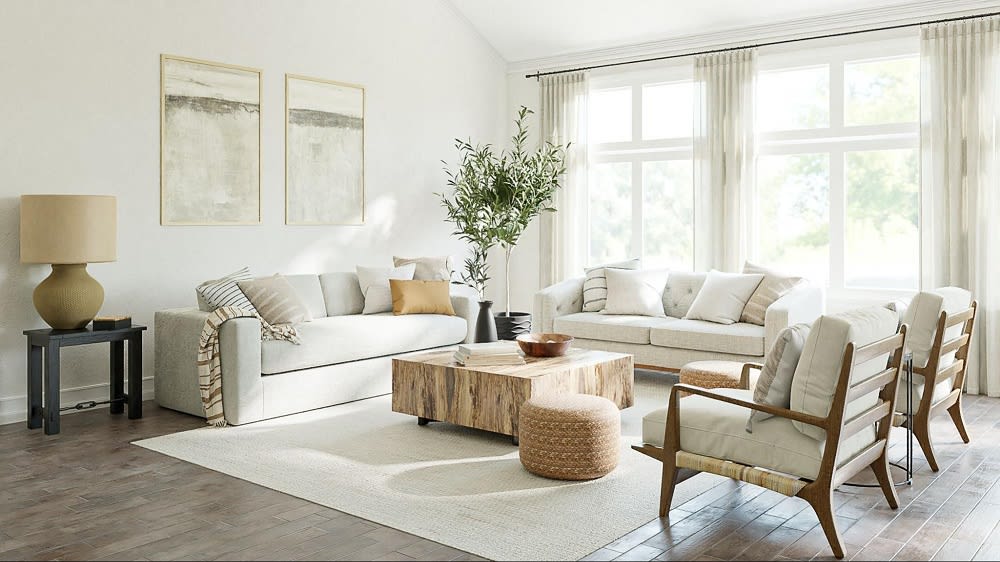 If specific rooms have great natural light flooding in through the windows, accentuate this feature with elegant curtains and white paint. Brightening up a space and creating a lively atmosphere attracts a more pleasant feeling and ambiance. Choosing the right accent details may seem unimportant and tedious, but they truly do contribute to the feel of each room. Even more importantly, not overcrowding areas is just as important. Selecting plants, unique artwork, and minimal decorations that highlight the architecture and structural features of the home without causing anxiety and overwhelming emotions is a selective yet strategic process.
Tip #3: Know your audience
When considering different types of artwork, decorations, and furniture, it is crucial to value the finest quality over the desire to indulge in quantity. Staging a luxury home is an opportunity to showcase the beauty of the location, the architecture, and the possibilities of a home through interior design. With the creative freedom at the disposal of your own fingertips, remember to look around your home and see the space through the fresh eyes of someone hoping to live in a beautiful Bronxville Village home—knowing that their future is guaranteed within these perfect four walls.
Tip #4: Utilize your resources
Having a concrete understanding of the endless high-end home furnishing companies and talented artists that can provide you with the essential pieces to complete the perfect staging of your home is crucial. In the event of staging an upscale home like in the Bronxville Village, it is equally as important to be in contact with a specialized Bronxville real estate agent who knows how to sell this dream. Be sure to contact Sheila Stoltz when selling your home in Bronxville, New York. With extensive knowledge of the market, as well as an abundance of success and highly regarded performance in the field, Stoltz perfectly mirrors the qualities an agent needs to sell a luxury home.