Excellent schools, a walkable and vibrant downtown district, and an easy commute to Manhattan are just a few of the reasons people love living in this idyllic suburban oasis nestled on the banks of the Bronx River. From the elegant homes and tree-lined streets to the historically significant and prosperous communities, this affluent hamlet is a lush, rustic slice of life located under thirty minutes from Grand Central Station.


Bronxville Village is a fantastic place to live. Data accrued from the last ten years shows single-family homes are improving in pricing and volume, making them one of the soundest real estate investment opportunities in the area. Keep in mind Bronxville is considered one of the most expensive suburbs in the country, meaning even when the median sales price on properties are trending down, it's an affluent town attractive to luxury buyers.
Single Family Homes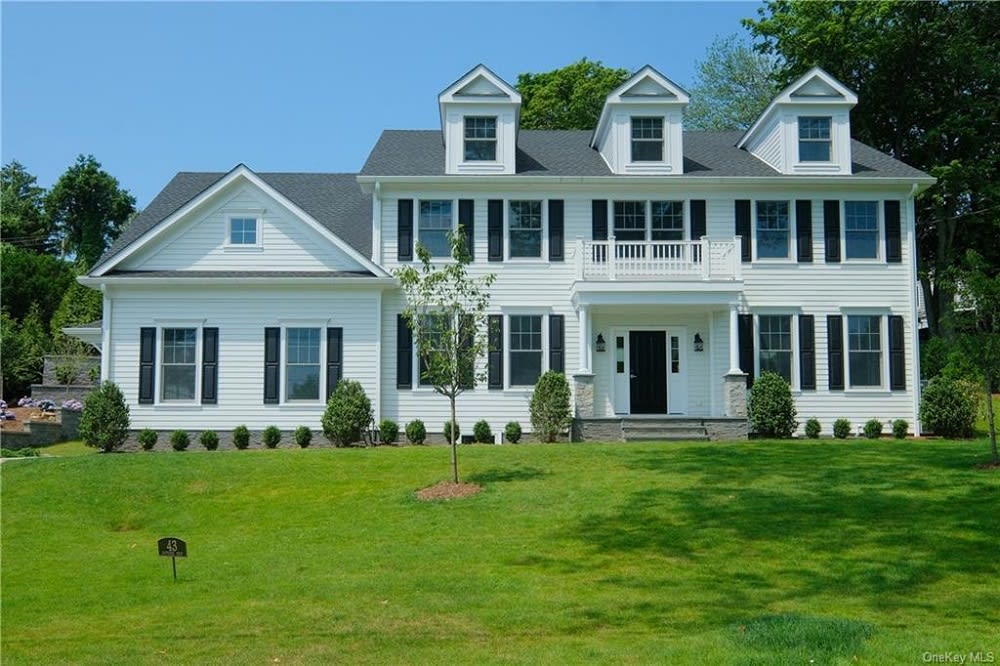 The
single-family home market
in Bronxville Village has experienced strong volume and improved pricing throughout the past decade. From 2020 to 2021, single-family homes have increased from a median sale price of $2,275,000 to $2,750,000, and the average price per square foot increased to $623 compared to $551 in 2020.
More homes were sold this year than last, with 28 homes closed within the first half of 2021 versus only twenty-two in the first half of 2020. The first half of 2021 also saw 44% of all Village homes sell between $2 and $3 million, with 29% selling above $3 million. The median sales price has steadily increased from 2018 to 2021, with a ten-year median compounded annual growth rate of 2.7%.


The rising sales price is encouraging and points to single-family homes as a solid investment opportunity.
Town Homes
While the single-family market in Bronxville Village is on the up-and-up, Village
town homes
have seen a smaller inventory in recent years, with only one selling during the first half of 2021 compared to six sold during the same period in 2020. The median sales price has also dropped along with the average price per square foot.
The lower volume of sales and inventory is somewhat surprising since townhomes have lower taxes traditionally compared to single-family homes. Because of the declining sales price, townhomes are not as strong of an investment opportunity as other types of homes in the Village.
Cooperative Apartments
Bronxville Village is known for its
sizable apartment market
. It's especially attractive to empty nesters and those looking to downsize due to the affordable price points and modern conveniences of apartment living. Most apartments in Bronxville are cooperative apartments. The median price point for sold apartments in 2021 was $570,000, down from $700,000 in 2020.
The average price per square foot was $492 in 2021 as compared to $479 in 2020. Unit sales volume peaked in 2005 with sixty-four unit sales. Since 2011, the unit volume has averaged about forty-five units per year. Between 2020 and 2021, volume sales appear to have leveled out, with thirteen co-op apartments sold around the same time both years. Inventory remains limited for co-op apartments.
What makes Bronxville Village a good place to invest in real estate?
When seeking the right investment property, it's essential the buyer looks at more than appearances. Location is the primary factor of real estate investing. A good location can mean the difference between a property which becomes more profitable over time versus one that depreciates in value.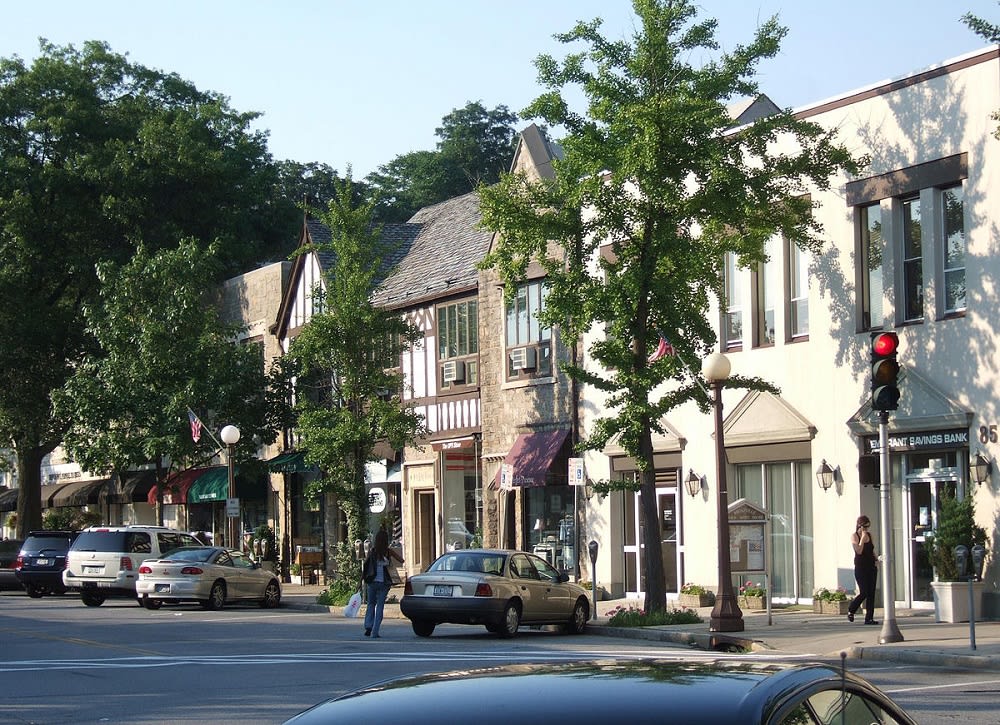 Centrality
Centrality is a critical asset when it comes to finding the right investment opportunity. Bronxville Village is conveniently located just fifteen miles north of midtown Manhattan. A charming village along the Bronx River, the Village benefits from its proximity to the state's most significant metropolis.


Residents enjoy convenient access to urban benefits, such as an extraordinary dining scene, world-class culture, and other metropolitan conveniences. Simultaneously, it's far enough to allow residents to benefit from a quiet, rural community without the congestion and downsides of living directly in the city.

Neighborhood
A small, walkable village taking up just one square mile, Bronxville is known for its beautiful New England-style charm and abundance of parkland. Along with its excellent location, it's important to look at features such as landscaping, community spaces, local parks, schools, and amenities when deciding on a good investment opportunity.


Bronxville Village has all of the above and more. Even if you don't have children, if you purchase a home with the intent to rent or sell it later, you still want to consider things like if the area is family-oriented so children will have playmates around and if the schools are of high quality.


Bronxville is home to more than seventy acres of parkland which encompasses woodlands, part of the Bronx River Parkway Reservation, athletic fields, and neighborhood parks. Bronxville is home to the Bronxville Public School, which was previously ranked the 5th best high school in the country by
Newsweek
.
Listed as one of the
best places to live in New York
and the #3 best place to raise a family in Westchester County, families are always looking for available Bronxville homes to settle down.
Real Estate Investment Rules of Thumb
Before you invest, you should consider a few key real estate investment considerations.
1% rule

–– The one percent rule, or "

1% rule

," is used to determine if a property will be profitable for an investor. Ideally, an investor will want to invest in a property where the mortgage loan and monthly payments are less than 1% of the sale price. The rent charged should be equal to or greater than the monthly mortgage payment, so the investor breaks even.

Capitalization rate

–– The

cap rate

helps investors determine the rate of return on an investment property by using the net income the property is expected to generate divided by net operating income by property asset value. Cap rates are expressed with a percentage. Keep in mind the cap rate shouldn't be the sole determining factor in choosing to invest, but it is a helpful estimate that can be used to compare similar real estate investments.

Cash-on-cash returns

–– A rate of return that calculates the income earned on the cash invested in a property. A

cash-on-cash return

measures the investor's cash flow relative to the amount they invested in a property (pre-tax). The metric for cash-on-cash returns is typically used for just the current investing period, not the entire life of the investment. It can also be used as a forecasting tool to set a specific target for projected earnings and expenses and is typically used for long-term debt borrowing on commercial investments.
According to the Bronxville Village analysis from
Mashvisor
on investment properties over the last year, traditional real estate investments have garnered a 5.57% cash-on-cash return rate while investment properties used as Airbnb facilities have a 0.51% rate with a 68% occupancy rate.
The median property sale price has been $682,000 for an average property of 1,507 sq. feet for the past year. Rental income has a median price of $5,998 for traditional real estate and $2,321 for Airbnbs.


The Bronxville Village market isn't very competitive right now, making it an optimal time to invest in property with homes selling for an average of
3% less than the asking price
. However, hot homes can sell for the list price, staying on the market in a pending state for about 26 days on average.
Overall, sales prices are trending up across the country, and Bronxville homes are up more than the national average at 55% since last year, with the sale price per square foot also trending up 26.2% since last year.
Bronxville Home Features and Design Trends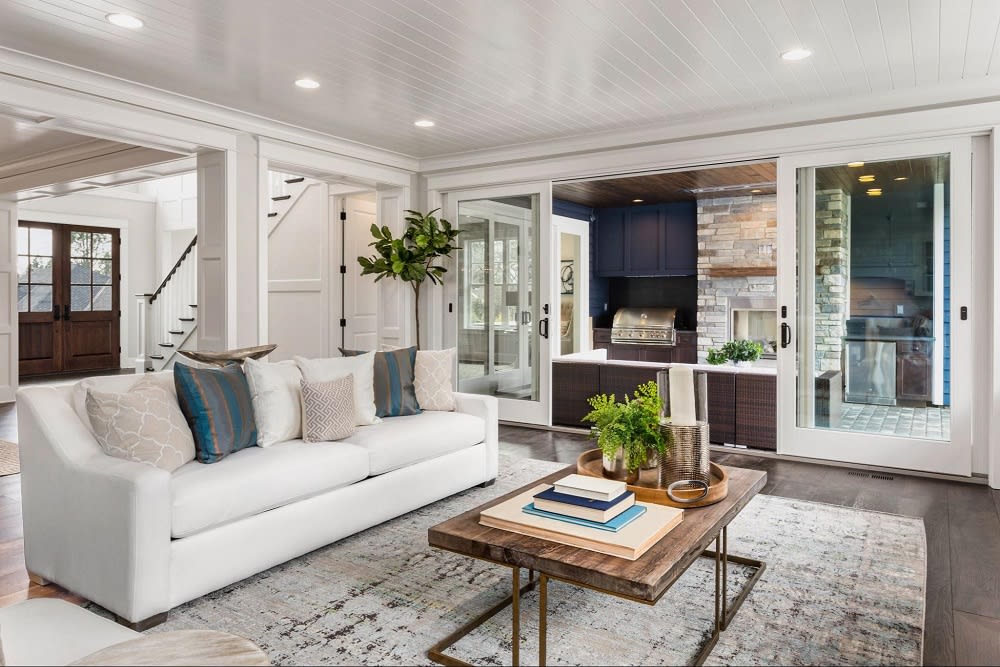 Redfin
reports the following valuable home features are at the top of Bronxville's feature and design trends right now, meaning these designs had the highest sale-to-list ratio and added the most value to an investment property. This information is essential to investors intending to flip their property and resell.
Listed in order from most to least valuable, the following home features are shown to improve home appraisal value on Bronxville Village properties.
Hardwood floors

Formal dining room

Pantry

Blinds

Common area

Family room

Light fixtures

Natural gas utilities

Office

Basement
Are you considering investing in a home in the Bronxville Village real estate market? The time to invest is now. Take the next step today by reaching out to an experienced Bronxville Village real estate agent like
Sheila Stoltz
. Sheila is an experienced professional who would be happy to guide you throughout the entire buying and selling process.