If you're getting ready to sell your home, you'll naturally be looking to make a decent return on your investment. Here are some updates you can make to your home to increase your ROI once you sell!
Renovate your kitchen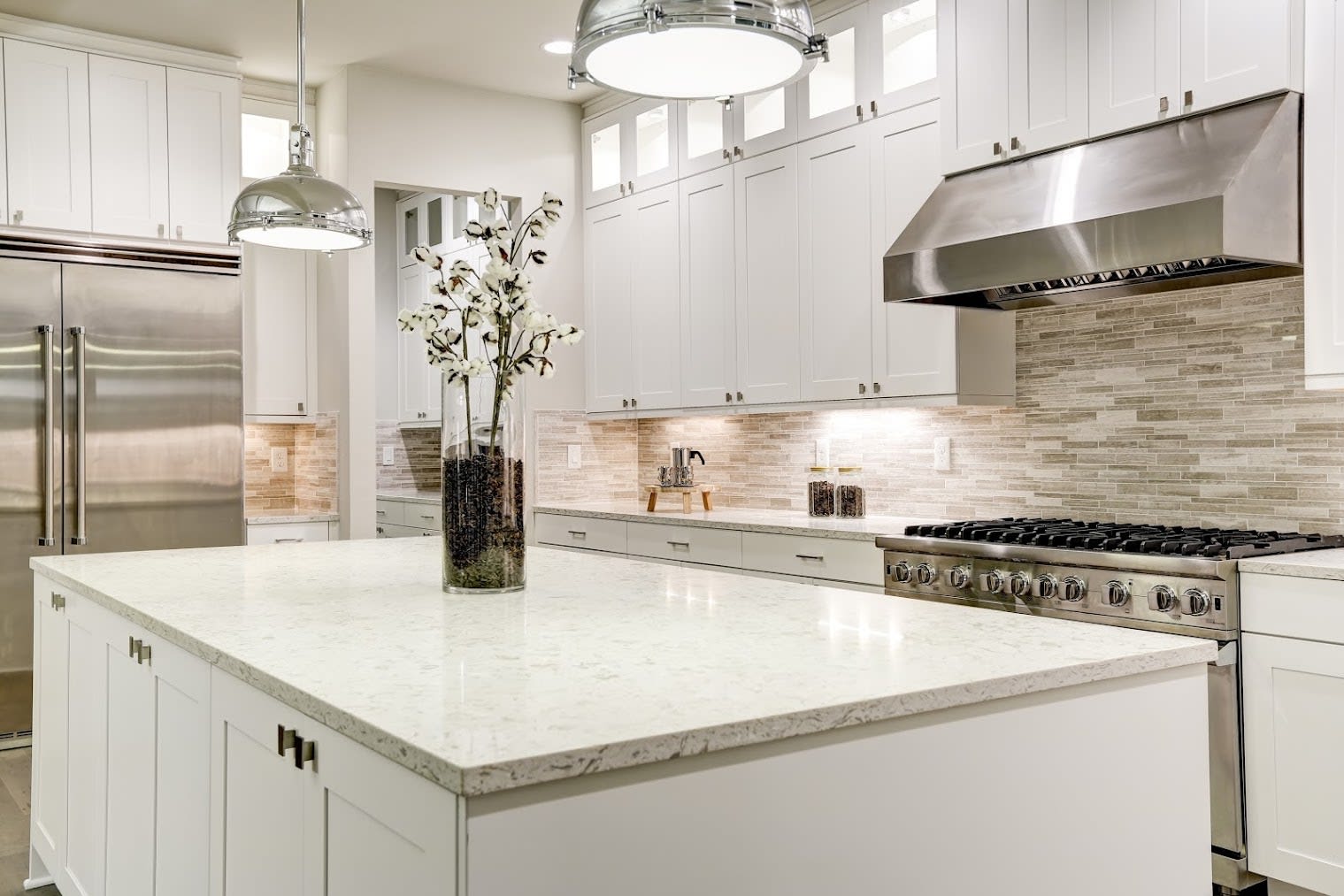 Kitchens have been all the rage lately, especially open concept kitchens/living rooms. If you don't have the money to knock out a whole wall to make your kitchen bigger and more accessible, don't worry — there are still great updates you can make to your kitchen to make it more appealing.
To get the biggest bang for your buck, choose minor updates that can make your home worth a great deal more. The main thing you will want to focus on is anything that looks outdated or has had some wear and tear. Replacing your stove, oven, refrigerator, and dishwasher will give your kitchen a sleek, modern feel. Invest in a new sink and nozzle, especially if yours has a lot of staining or water buildup you cannot get off.
If your counters have knicks and chips in them, replacing them — especially with a marble-style top — will add elegance to your kitchen. Another simple improvement could be adding a backsplash to your walls. This is a fun way to add color and texture to your kitchen, and it is incredibly simple and relatively cheap to accomplish.
Don't worry so much about things like cabinets and flooring unless they are in bad condition. If you make sure everything noted above is fresh and new-looking, then your kitchen will be miles ahead of where it was and will definitely increase your home's value.
Freshen up your curb appeal
The front of your house is the first thing people will see and what initially draws them in. You want to make sure your home doesn't look run-down and that it looks like a welcoming, friendly place that people want to enter and explore. Landscaping is a great way to achieve this.
Making sure your lawn is green and freshly cut is key. If your grass has seen better days, reseeding or installing new turf will give your landscaping a fresh, healthy look that is pleasing to the eye. Likewise, you can design beautifully structured areas with different flowers and shrubs that provide color and levels to the exterior of your home. Don't be afraid to try different types of plants and use different colors that really make your house pop and stand out from the others.
You also want to make sure your walkway is just as appealing as your lawn. You can put in fresh stones or bricks — whatever works with the aesthetic of your home. If you really want to kick it up a notch, add some nice lighting on the sides of your walkway to help your house shine at night and help people find their way in the dark.
Don't forget about your driveway. If the rest of your house looks terrific but your driveway is cracked, it really takes down the elegance level and can depreciate your home's value. You can even match the driveway to the new walkway to create a cohesive aesthetic.
While the front yard is the first thing prospective buyers see, the backyard is just as important. As you did in the front yard, take care of any grass that needs to be replaced and invest in a lovely garden of flowers, herbs, and/or vegetables. If you have a deck, get it restained and sealed to make it look good as new. If you have any furniture, make sure it's clean and free of stains, rust, or cobwebs. If you have a pool, make sure it has been thoroughly cleaned and maintained. Remember that just one eyesore or flaw can make or break a sale.
Make your home energy-efficient
Keeping your home green and cost-effective will definitely increase its market value. Not only will you be looking out for future homeowners by keeping their energy bills lower, but you'll also help the environment at the same time.
Some projects you can take on to make your home more energy-efficient include insulating your water tank, which can reduce heating costs by 7 to 16%, updating your lightbulbs to more energy-efficient ones, and installing storm windows that can save 12 to 33% in electric bills.
A slightly more expensive way to make your home energy-efficient is to install solar panels. This can be done in multiple ways. You can add panels to the roof of your home, which will soak up the sun by day and contribute to your home's electricity, keeping your bills lower. You can also install solar paneled lights for your front walkway or in your backyard to keep them lit at night without spending the extra money on installing electrical and paying extra for it on your bills.
Redo your bathroom
Like your kitchen, the bathroom is a crucial sticking point that can make or break a sale. Older-looking, rundown fixtures and structures can leave the impression that the new owners will need to invest more money after buying and can make the room feel dirty. Making sure your sink, tub, shower, and toilet are all up to date and fresh-looking will give prospective buyers peace of mind and make your house that much more appealing.
Depending on the current state of your bathroom, this could be simple or more difficult. Doing small things like polishing the faucet and nozzles, replacing the toilet seat and shower nozzle, and adding new shower rugs to make the room look more updated and fresh can add value and elegance to your bathroom. However, if your tiling is cracked and chipped or your sink and tub are stained or cracked, those will need to be fully replaced.
Giving your room a fresh coat of paint if you have untiled walls and adding some wall fixtures or plants is another great way to brighten up the room and give it a more lively appearance. Remember, the bathroom should serve as an oasis within the home, so the more calming and relaxing you can make your bathroom seem, the better.
Make minor repairs and clean everything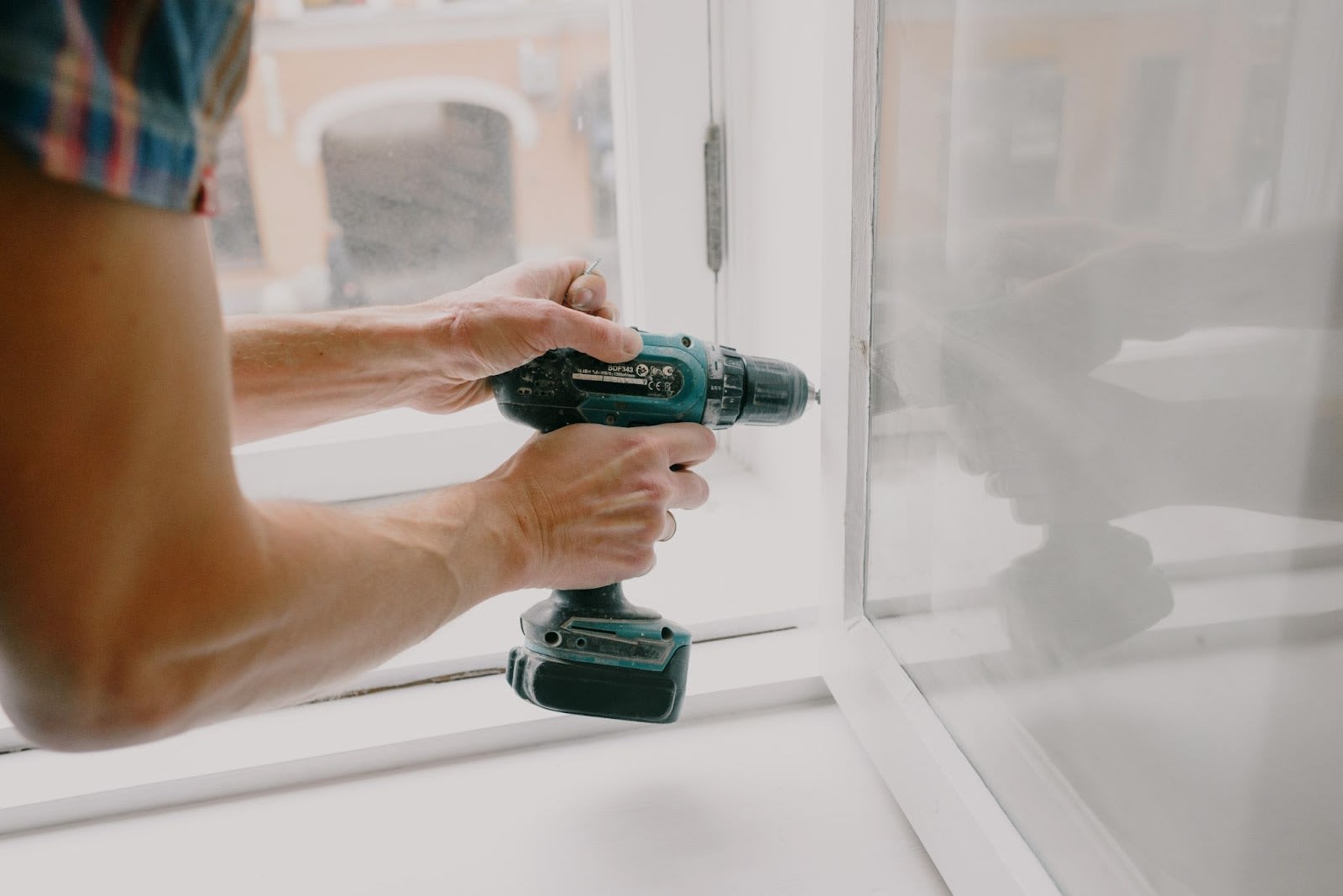 Nothing makes a house seem more rundown and unappealing to prospective buyers than chips or cracks in the wall, scratches or holes in the floor, or dings in the fixtures. Before putting the home on the market, go through and fix whatever you can and try and disguise whatever you can't.
You can buy a simple at-home drywall repair kit to cover any cracks or small holes in your walls and fix any dings in your moldings. Refinish your hardwood floors and deep clean your carpets and rugs to get rid of any stains or dirty patches. Use some WD-40 on your door and cabinet hinges to get rid of any squeaks, but if they are too rusted or broken down, replace them altogether.
Another easy thing to do is go through and clean your windows thoroughly. This means taking off any screens and getting the tight areas where dirt can build up. Take a magic eraser and clean any dirt and scuffs off your walls. Wipe down the mirrors or replace them if they have staining or cracks. All of these things might seem very minor and straightforward, but they can drastically change someone's perception of your place.
Add a fresh coat of paint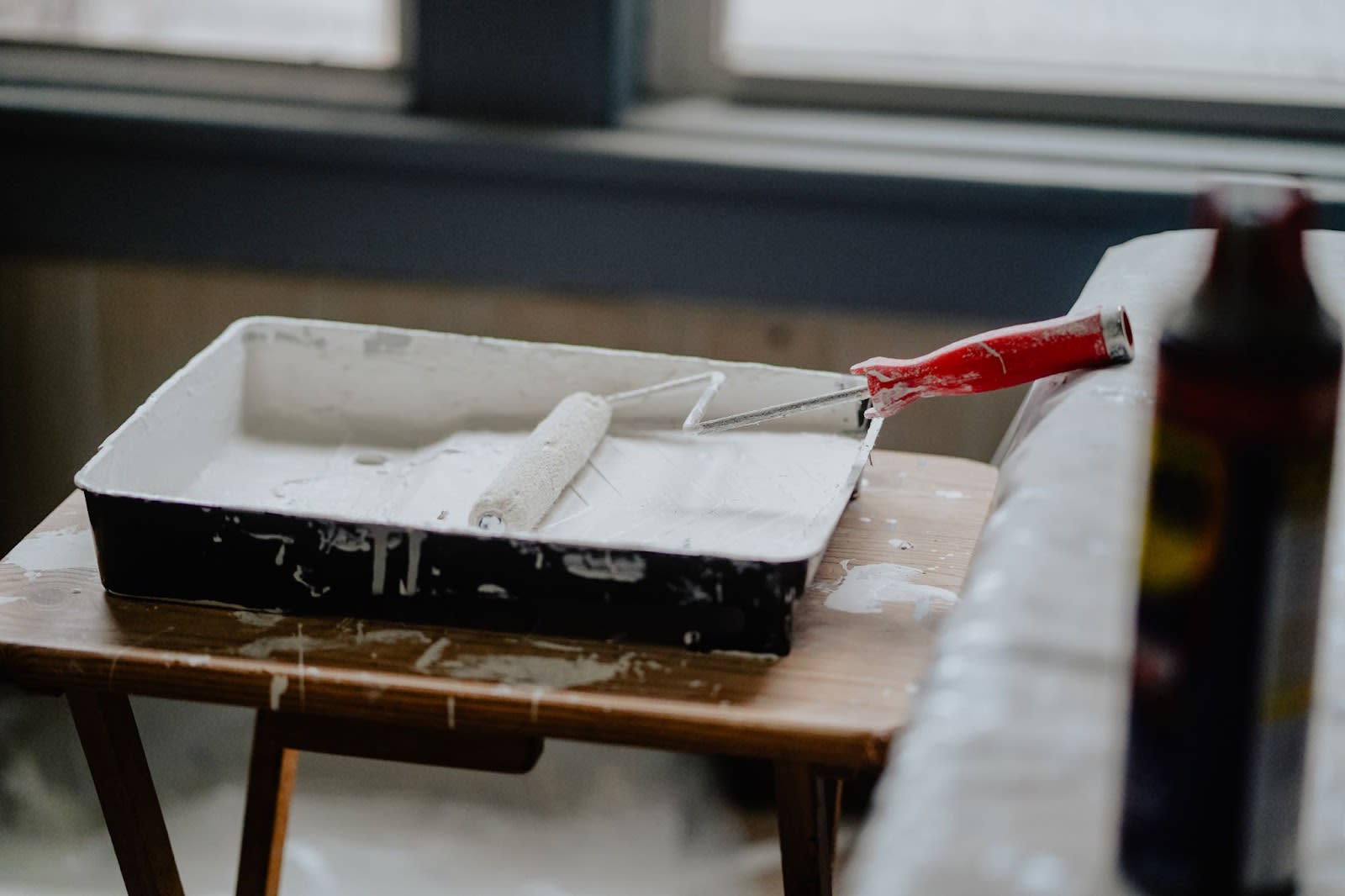 Fresh paint will always make your home feel brand-new. This goes for both the interior and exterior walls. Do your research and find out which color schemes work best with your house's aesthetic and find out which colors are in style at the moment. Don't be afraid to paint an accent wall in some of the rooms of your home.
Just be careful not to use colors that can make the room feel smaller or dark, as space and brightness are two of the most important things people look for in a home. Make sure you don't forget about the molding, either — ensuring there's a nice contrast between the molding and the wall will really make the room pop.
While you can have a color scheme on the walls from one room to the next, make sure you are still maintaining a cohesive feel throughout your home. Likewise, make sure that your paint color scheme flows well from the interior to the exterior of the home. Find a nice color for your exterior trim that makes your house feel sophisticated and modern.
Keep in mind that, depending on the updates you make, you may need to obtain a permit or approval from a homeowners association if your neighborhood has one.
If you are interested in buying a home in Bronxville Village, contact Sheila Stoltz today to make an appointment.