The past two years have upended the home buying and selling process. This was largely due to historically low mortgage rates, coupled with an inventory shortage, resulting in a red-hot real estate market. Whether you're looking to put your home on the market or purchase a home, you might be wondering what to expect from the real estate market this year. It's essential to research to understand local market trends. If you're not sure where to start, don't despair — we're here to give you the inside scoop on Bronxville Village real estate trends in 2022.
It's a seller's market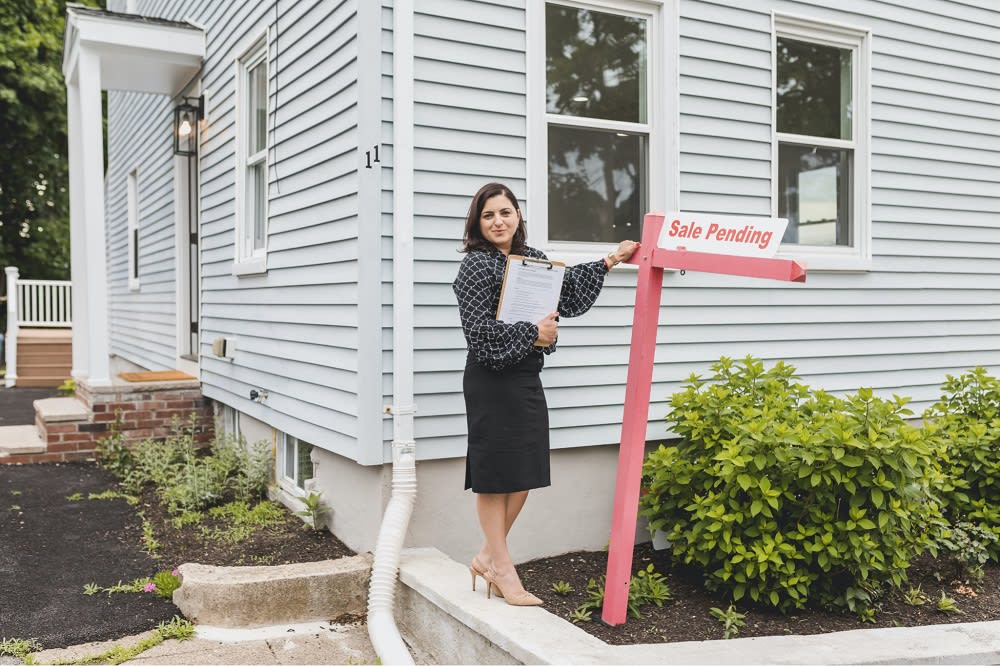 Much like the past couple of years, you can expect Bronxville Village to be a seller's market throughout 2022. This is a market condition that occurs when low supply meets high demand, giving greater pricing power to the seller. In other words, this happens when there are many interested buyers, but the real estate inventory is low. When this happens, homes sell faster, for higher prices, and buyers are often left to compete with one another to score a property.


Since there are fewer houses on the market, sellers are advantageous. This makes it a great time to list your home but can simultaneously present difficulties if you want to purchase a new home.
Mortgage rates will continue to increase
In 2020, mortgage interest rates dipped to a
historic low of 2.68%
, down from 3.45% before the pandemic rocked the housing market in March of 2020. This enabled buyers to get a better rate and save thousands of dollars on their home loans. The low mortgage interest rates provided a way for homebuyers to purchase a property and lock in on a fixed rate, but rates are dynamic and constantly changing. While 2020 and 2021 saw record-low mortgage rates, it's safe to expect rates to move higher in the new year. Now, the average
30-year fixed mortgage interest rate is 3.68%
. For homebuyers who are comfortable paying a bit more per month, it's a good idea to go with a 15-year fixed mortgage interest rate of 3.01%. This is typically the better deal, as you'll pay a lower interest rate and less interest since you're paying off your mortgage significantly faster.
Low housing inventory
There is no question that the housing market is competitive, and there is a good chance that 2022 will become even more competitive. Even before the COVID-19 pandemic, there was low housing inventory across the entire country. This affects all states, from rural communities to large cities. In fact, since the Great Recession in 2008, there has been a cumulative shortage of 1.35 million new single-family homes permitted in the 35 largest United States housing markets.


The number of homes actively listed for sale fell to a historic low at the end of November 2021, according to a
report by CNBC
. This number is expected to improve gradually, thanks to the influx of new constructions. Homebuilders are doing what they can to meet the unrelenting housing demand, but it is unlikely that there will be enough to meet the high demand.
Home prices will continue to rise
When it comes to Bronxville Village homes for sale, you can expect prices to continue to rise. The National Association of Realtors estimates that
median home prices will rise 5.7% in 2022
. The good news is that in 2022, you most likely won't see the jaw-dropping jumps in home prices that have become normal over the last two years.
Not only are prices rising, but they're selling for higher than ever before. A recent report from the real estate brokerage firm Redfin revealed that
39% of homes sold above their listing prices
during the four-week period that ended March 2021, marking a new record. Understandably, this can present challenges to those in the market to buy, but it also makes it a great time to put your home on the market.
Available homes will sell fast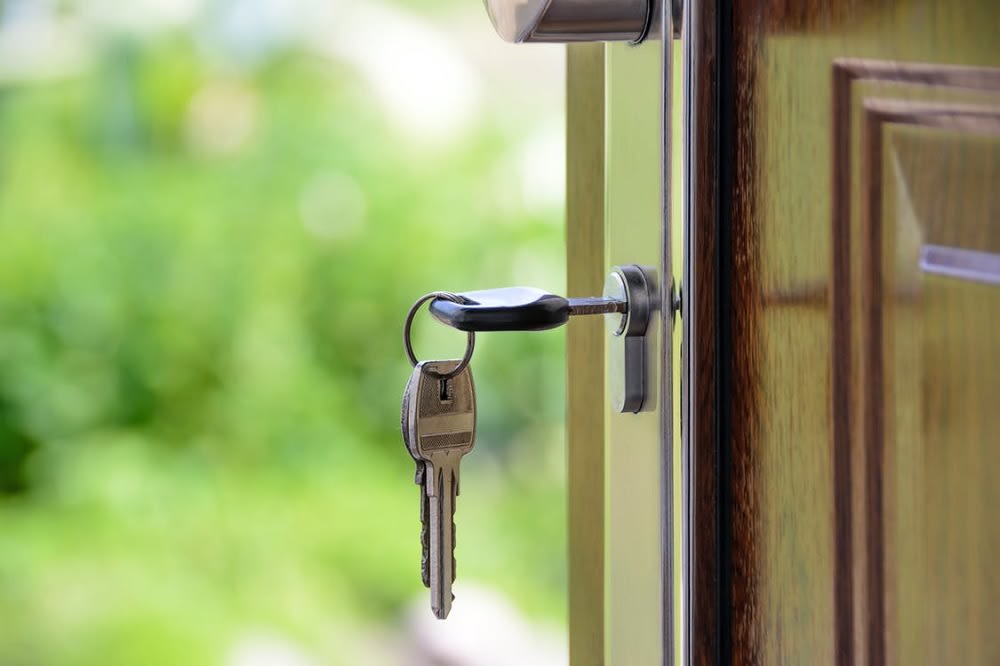 Heading into this year, those looking to buy will have to act fast. Many Bronxville Village homes have been going into contract in a matter of days after first being listed, so if you've found your dream property — don't wait! According to a survey released by the National Association of Realtors, homes sales between July 2020 and June 2021 sat on the market for an
average of one week
before going under contract. The pandemic helped contribute to the home-buying frenzy, as households desired more space to work from home or wanted to take advantage of low mortgage rates. Although the housing market expects to somewhat level out during 2022, the low inventory means homes will most likely continue selling quickly.
Bronxville's population will continue to increase
With a 2020 population of 6,356,
Bronxville Village's population has increased by .52%
since the previous census. With so much to offer, it's no surprise that more people are starting to move to this charming community. The town proudly boasts excellent schools, a bustling downtown district, and close access to nature. Plus, Bronxville Village is located only 15 miles northeast of Midtown Manhattan, making for an easy commute.
From its historic homes to its friendly residents,
Bronxville Village
attracts individuals from all backgrounds. This includes families looking for a safe community with excellent schools, commuters looking to escape from the hustle and bustle of city life, or anyone who values the small-town ambiance. The walkable nature of the town provides the opportunity for residents to get to know each other and make the most of their local community.
The world is going remote
The pandemic witnessed a historic shift in how companies responded to remote work, with more companies making this a staple. It's estimated that by 2025, an esteemed
70% of the workforce will be working remotely
. An
Upwork's Remote Work on the Move report
found that nearly 14 million to 23 million Americans are planning to relocate to a new U.S. city or region due in part to the growing acceptance of remote work. This has spurred people to move from the cities to the suburbs, desiring more space or a quieter lifestyle.
With this in mind, there is a good chance that more people will want to move away from the busyness of city life and opt for all the attractive benefits that a small-town like Bronxville Village offers.
Bidding wars will continue
Since the 2022 housing market is expected to continue in favor of sellers, there's a good chance that bidding wars will also continue. A
bidding war
refers to what happens when two or more interested parties vie for property ownership through incrementally increasing bids. Whether you're the buyer or seller, there are a few tips and tricks to keep in mind to help you through this process.

When buying…
It's essential to have all your ducks in a row when you make an offer on your dream home — especially when it comes to finances. This includes having your
proof of funds and mortgage pre-approval letter
in hand and ready to go. If possible, it's best to use cash, as this will undoubtedly help your offer stand out and save you the trouble of applying for a mortgage. Finally, keep in mind that bidding wars can happen rapidly, so you'll want to ensure that you're easy to get a hold of and keep your phone nearby.

When selling…
For sellers, a bidding war is an exciting prospect, but it can also be a stressful process, which is why you'll want to have an experienced real estate agent to guide you through it. Above all else, it's critical to manage the offers and buyers honestly so that no one feels misguided. This includes being timely in your responses. You'll want to keep in mind that the highest bid doesn't automatically equal the best offer. Does the offer come with contingencies? Is the buyer offering cash, or will the buyer take out a mortgage? Your real estate agent will be able to advise you on how to get the best deal, not just the most money.
Contact Sheila Stoltz
today if you're ready to explore Bronxville Village homes for sale. Whether you're looking for a short-term rental or a forever home, Sheila can walk you through the process from start to finish and help you find a
place that's right for you
. As Bronxville's #1 real estate agent, Sheila and her team can help you find a house that truly feels like home.